Description
Learning Objectives:
Certain patients engender strong negative feelings, despair and even downright malice in their physicians. An understanding of this "hateful" patient will lead to improved physician well-being and satisfaction, less self- destructive patient behavior, improved treatment compliance and a lower risk of litigation.
Several specific factors, including those related to technology and health care delivery systems, confound this problem for the physician practicing medicine in the 21st century.
Helpful tools in dealing with the "hateful patient" include empathic attitude and more effective communication, attempts to make sense of why the patient has resorted to negative response patterns, ensuring boundaries and assisting the patient to gain insight into his/her behavior.
Physicians can actually choose more useful thoughts about challenging patients that will cause more positive emotions that drive effective actions and more satisfying results.
Faculty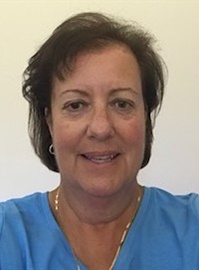 ---
Joan Naidorf, DO- Dr. Naidorf is a graduate of the Philadelphia College of Osteopathic Medicine. She completed Internal Medicine and Emergency Medicine Residencies at Albert Einstein Medical Center in Philadelphia, PA. With expertise in utilization reviews and case management, Dr. Naidorf has provided expert appeal of admission denials using both references and Milliman criteria and also successfully represented hospitals, in lieu of an attorney, in appeals hearings before Administrative-law judges.
Disclosures: None

---
Accreditation Information
The Virginia Osteopathic Medical Association (VOMA) is accredited by the American Osteopathic Association to provide osteopathic continuing medical education for physicians. VOMA designates this program for a maximum of 1 AOA Category 1A CME credits and will report CME credits commensurate with the extent of the physician's participation.

​Grievances regarding program administration and reporting of AOA CME credits will be handled on an individual basis Initially, all grievances should be directed to VOMA Executive Director. Participants with grievances that cannot be resolved will be sent to the AOA Council on CME , 142 East Ontario Street, Chicago, IL 60611.